A.com is a global leading specialist in calibration and measurement of electronic devices
Our customers include global leaders in a wide range of industries; from manufacturing and production to semiconductors, RF and microwave, inspection, monitoring devices and more.
An accurate calibration makes sure that your equipment is giving test results under manufacture's specifications, and by so reduce risk of faulty test results.
Our unique software has enabled us to develop an automated calibration procedure for most of the test equipment in the market.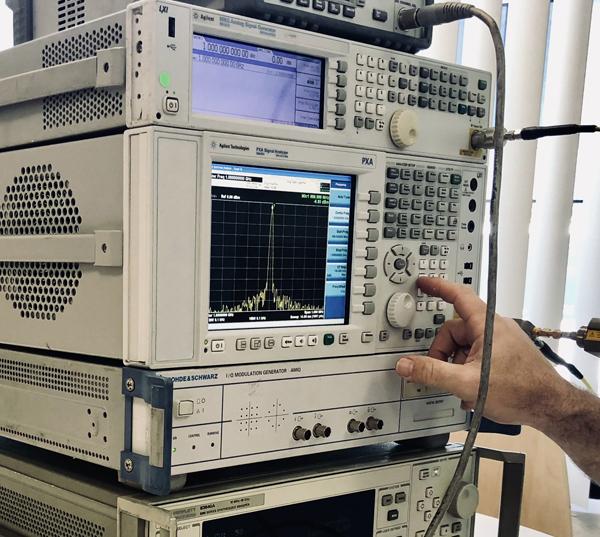 Acom provides repair services and spare part replacement for all major electronic device and optical instruments. We work closely with all major device and instrument manufacturers to ensure fast supply and delivery of spare parts and measuring instruments.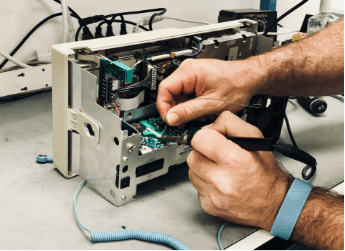 Acom values customer loyalty and makes sure that our services, products and interactions are of the highest quality and greatest value.
Acom is fully accredited by A2LA Accreditation body for standard ISO17025.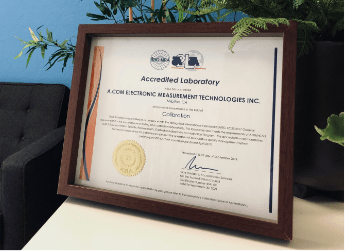 A.com's customers represent a wide range of industries; from manufacturing and production to medical equipment, biotechnology, semiconductors, office and business equipment, transportation, inspection and monitoring devices.
With over 35 years of experience, A.com provides onsite services to customers in USA, Europe, Middle East and Asia. These are some of them.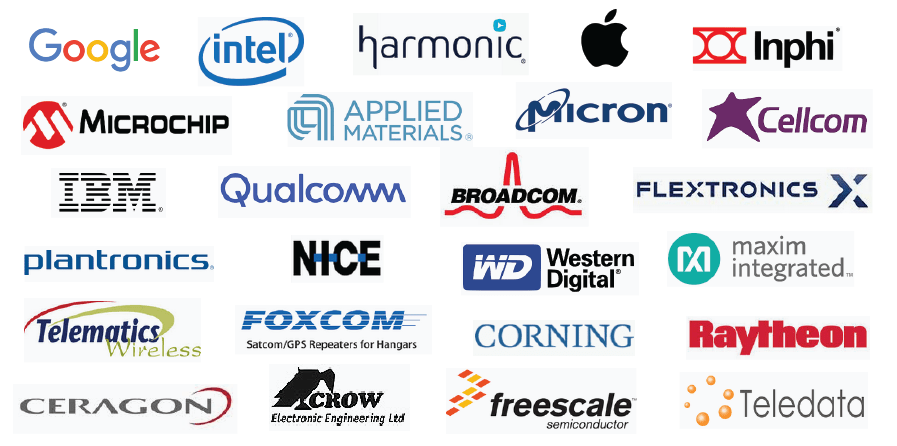 "Acom is our home for all test equipment needs"
"I am thankful for the tech support & solution using your excellent contacts within US, for an obsolete unit!..."
"Acom is our sole calibration supplier"
"I trust Acom's calibration results"
"I knew I could trust Acom to give full support even to this complicated type of equipment..."
"We put Acom in-charge of our test equipment analyze."
Acom's customers know that we are still there for them, after every calibration, on or off-site, and after every repair.
We strongly believe that personal face-to-face interaction with our expert technicians is a true value to our customers.
Our highly trained technical staff prides themselves on educating and advising our customers on how to improve the quality and performance of their equipment.
Building a strong relationship with not only our sales staff, but our technical team is imperative to Acom.
Acom offers accurate and proficient on-site calibration & measurement services at competitive prices, alongside with in-house calibrations, in a temperature-controlled environment in our laboratories.
Your equipment availability is critical to your business, and we respect that by minimizing our turn-around time.
You will be surprised at our fast response.
Northern California Office
1705 S Main St.
Milpitas, CA 95035
10 Zarchin St. East Building, 2nd Floor
Ra'anana, Israel